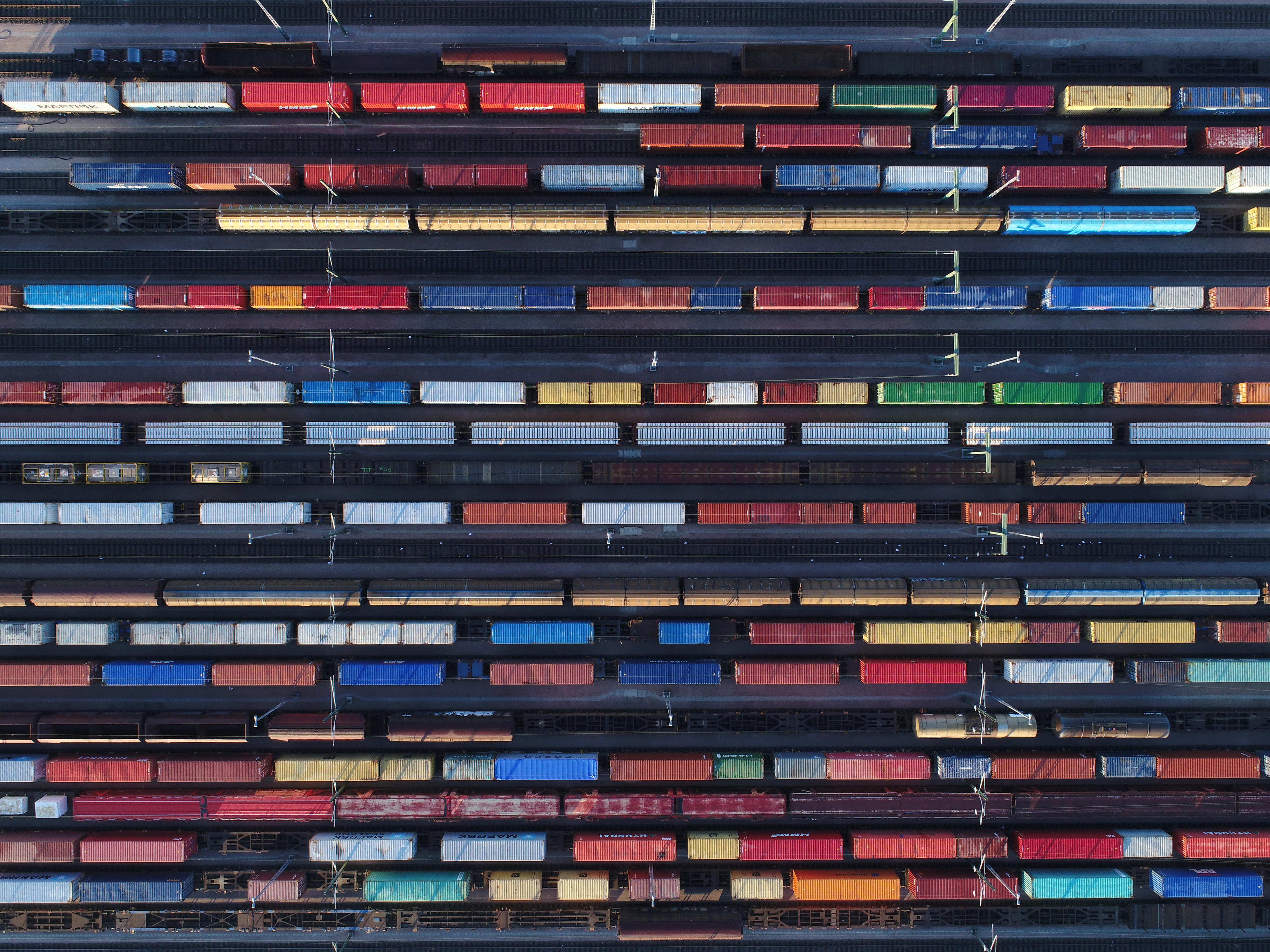 More than just container transport
One-stop solutions: from booking, dispatching & train control to the destination.
Container transport from A to B
As a maritime and port-neutral operator, we organize intermodal supply chains in combined transport and combine the strength of the rail with the flexibility of the truck, focusing on the main run by rail. Our focus lies on transporting containers safely, quickly and reliably to their destination.
With us, you get one-stop solutions: Our colleagues first handle your bookings. Afterwards, we take over the disposition, train routing and further coordination in order to get your containers safely to their destination. An extensive range of supplementary transport services round off our service. Whether it`s rail-bound pre- and on-carriage to ports, trucking on the first and last mile, hazardous goods, waste, depot services, empty container supply or customs clearance.
Whether your containers are to be transported to Germany, Austria, Switzerland, Italy or neighboring countries, whether via northern, southern or western ports – our range of logistics services will ensure the quick and reliable transportation of your goods to their destination.
Every day, we provide international transport solutions by environmentally friendly rail. Via six ports and 25 terminals, we make over 15,000 connections by rail each year and move more than 1 million TEU.
Our expertise:
Intermodal services with international end-to-end solutions
including optional pre-carriage and on-carriage as port-to-door or port-to-terminal solutions.
Transport supplementary services
Our services include more than the container transport from A to B. The following services are included as well:
First and last mile

Optionally, we organize the pre- and on-carriage for the delivery of the container transports as a port-to-door solution.
Waste & Dangerous Goods Transports

We provide safe and smooth transportation of waste & dangerous goods in compliance with all national and international dangerous goods classes.
Customs Clearance

With our in-house customs expertise as well as with certified customs service providers, we support you in customs clearance and the preparation of customs-relevant documents or take over these completely.
Depot Services

At our terminals, we offer container stowage and storage. In addition, we offer the following services:

Storage
Reporting of arrivals and departures
Reporting damages
Repairs
Applying and removing hazardous goods labels and cleaning.
Empty container positioning
ISO certification

We are certified according to DIN ISO 9001:2015 and DIN ISO 14001:2015. High standards ensure high quality. Therefore, we also ensure maximum quality, safety and environmental standards with strict internal management systems.
E-Services

Everything in view with our E-Services. Online bookings can be made and all transport-related information can be viewed: Status messages, conditions, timetables and much more.
CO2 certificates

Make the environmental benefits of the rail of your transports transparent and use it actively for your company!